An Amtrak train derailed in DeLand Thursday evening near Beresford Road and Alexander Drive, officials said.
Officials said service has been suspended after 10 car carriers derailed shortly after it departed from Sanford.
Eight of the cars are reported to be on the ground, officials said.
No customers or crew members were in the carriers and no one was injured.
Officials said 294 customers were on the train.
It is not clear what caused the train to derail.
Amtrak train derails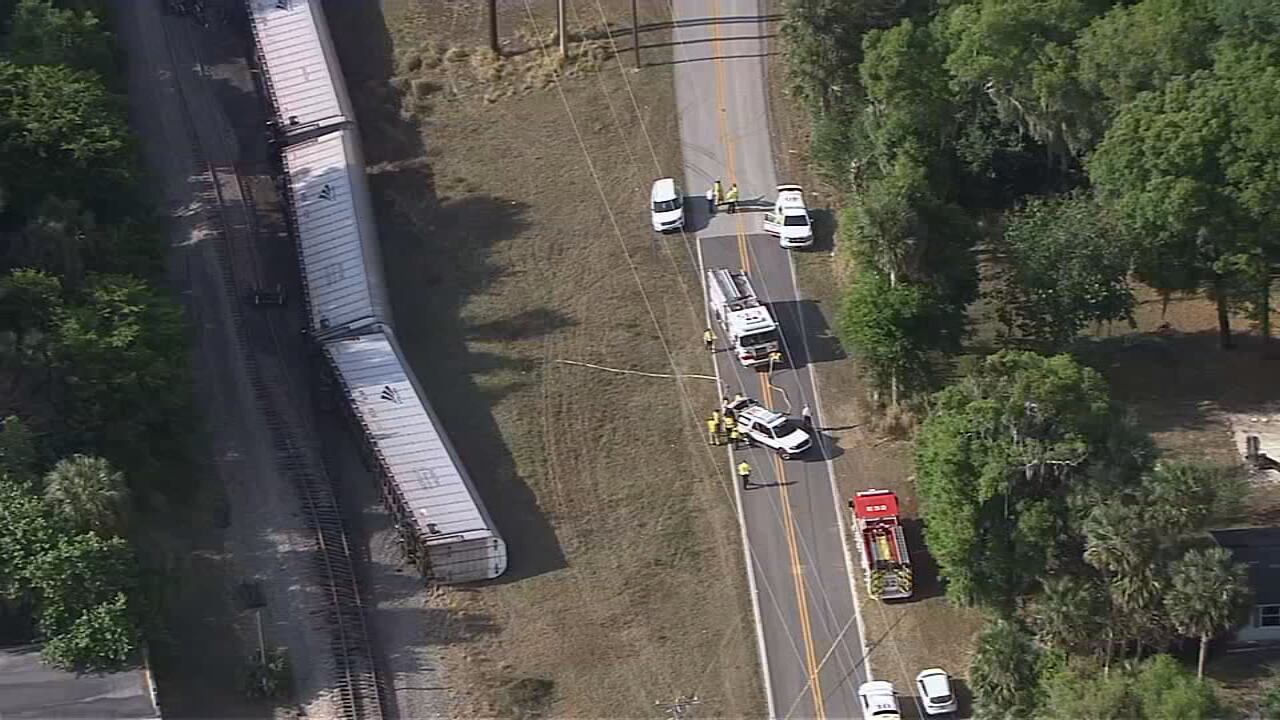 Amtrak train derails